Mercedes OM 642.992 Engine for Sale, Reconditioned and Used Engines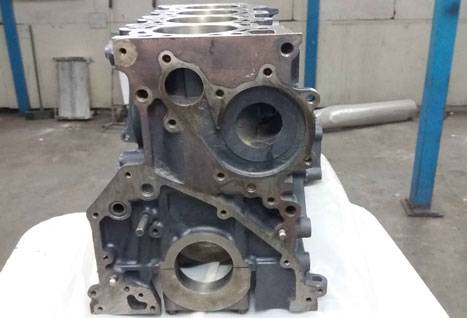 OM 642.992 Engine Detail
Average Price : £ 6067.79 Incl.VAT
Get Free Quote
Condition :Remanufactured
a fully reconditioned engine block
Specification:
Average Price Quote

Engine Fuel
Diesel
Engine Layout
V
Engine Actual CC
2987 cc
Engine Size
2.1
Engine Valves
24
Engine Cylinders
6
Engine Horse Power
184 HP
Engine Power Kilo Watt
135 kW
Engine Fuel Supply
Direct Injection
Engine Code
OM 642.992
Engine Camshaft Drive
Engine Charge
Turbo/Intercooler
Engine Cooling
Buy Top Quality OM 642.992 Engines for your Mercedes-Benz Online
Innovation, safety and reduced hazardous gases, have always been remained the objective of the company while designing any engine. This Mercedes-Benz OM 642.990 Engine fulfils this objective, being powerful and highly efficient. This 2.1 litre diesel engine is 2987 cc of 184 hp whereas there are 24 valves and six engine cylinders in it.
Being a portal service, since years we are rendering this service to our valuable clients, out integrity and devotion to our work is palpable. Depending upon your make and model, we search out the best car engines from our reliable providers well in time. As here is a huge gathering of sellers, you can make viable deal in this context.
"Nothing but the best" shows its reflection in each product of the company and responsibility, fascination and perfection are its real features. Mercedes-Benz is not led but rather lead by putting innovated technologies in the market. Its history reveals the unending and untiring journey to have pursuit of perfection.
Mercedes-Benz OM 642.992 Engine Replacement is Quintessential
For sure, how sturdy and powerful is the engine of a vehicle, declined efficiency is its fate at the end after specific age. This Mercedes-Benz OM 642.992 Engine too, exhibits various faults after expiring, or may be due to some other reasons like accident, it becomes inefficient. And you are forced to have its replacement with some used engine or reconditioned engine.
A Misery with Mercedes-Benz OM 642.992 Engine
With all its features to marvel at, some problems are exhibited by this engine. Mercedes-Benz OM 642.992 Engine's balance shaft gears suffers from glitches. And after the failure of balance shaft gear, a puttering sound is heard. Worn sprocket is the causal agent of this failure.
OM 642.992

Engine Fits These Models
| Series | Model | Year | Fuel | Engine Size | Horse Power | Body Type | KW | |
| --- | --- | --- | --- | --- | --- | --- | --- | --- |
| Sprinter | Sprinter 3,5-T Minibus | 2006 - continue | Diesel | 2.1 | 184 | Bus | 135 | Get Free Quote |
| Sprinter | Sprinter 3,5-T Platform/Chassis | 2006 - continue | Diesel | 2.1 | 184 | Platform/Chassis | 135 | Get Free Quote |
| Sprinter | Sprinter 3,5-T Van | 2006 - continue | Diesel | 2.1 | 184 | Van | 135 | Get Free Quote |
| Sprinter | Sprinter 3-T Platform/Chassis | 1995 - 2006 | Diesel | 2.1 | 184 | Platform/Chassis | 135 | Get Free Quote |
| Sprinter | Sprinter 3-T Van | 1995 - 2006 | Diesel | 2.1 | 184 | Van | 135 | Get Free Quote |
| Sprinter | Sprinter 4,6-T Platform/Chassis | 2006 - continue | Diesel | 2.1 | 184 | Platform/Chassis | 135 | Get Free Quote |
| Sprinter | Sprinter 4,6-T Van | 2006 - continue | Diesel | 2.1 | 184 | Van | 135 | Get Free Quote |
| Sprinter | Sprinter 5-T Bus | 2006 - continue | Diesel | 2.1 | 184 | Bus | 135 | Get Free Quote |
| Sprinter | Sprinter 5-T Platform/Chassis | 2001 - 2006 | Diesel | 2.1 | 184 | Platform/Chassis | 135 | Get Free Quote |
| Sprinter | Sprinter 5-T Van | 2006 - continue | Diesel | 2.1 | 184 | Van | 135 | Get Free Quote |
Other
Mercedes-benz

Parts You Can Find Here