Mercedes OM 642.990 Engine for Sale, Reconditioned and Used Engines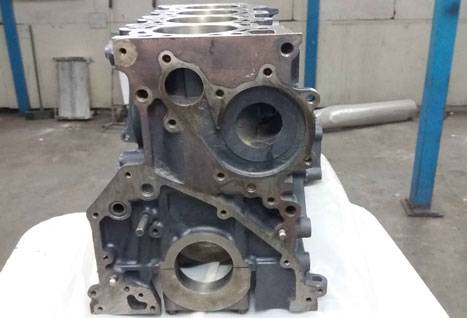 OM 642.990 Engine Detail
Average Price : £ 2595.53 Incl.VAT
Get Free Quote
Condition :Remanufactured
a fully reconditioned engine block
Specification:
Average Price Quote

Engine Fuel
Diesel
Engine Layout
V
Engine Actual CC
2987 cc
Engine Size
2.1
Engine Valves
24
Engine Cylinders
6
Engine Horse Power
204 HP
Engine Power Kilo Watt
150 kW
Engine Fuel Supply
Direct Injection
Engine Code
OM 642.990
Engine Camshaft Drive
Engine Charge
Turbo/Intercooler
Engine Cooling
Find Top Quality OM 642.990 Engines for your Mercedes-Benz
Founded in 1926 by Karl Benz and Gottleb Daimler, headquartered in Stuttgart, Germany, Mercedes-Benz is worldwide automotive industry that produces automobiles, luxury vehicles, trucks, internal combustion engines and sport utility vehicles.
Mercedes-Benz OM 642.990 Engine, Enormous and Durable
This turbo/intercooler diesel engines 2987 cc with 24 engine valves, having 204 horsepower is based on direct injection system. This 2-1 litre engine has 6 cylinders. This engine is being fitted in Viano MPV, Vito/Mixto Van and Vito Minibus since 2003.
Mercedes-Benz OM 642.990 Engine, on the Replacement
To access us, is quite comfortable. Just get our free non obligation quote. First and foremost, step is to enter registration number of your car and rest of things will be done by our system to locate the best reconditioned or used engine chosen by you. Your demand with details is then supplied to our reliable engine supplier network instantly.
Even you can contact the supplier directly and compare the price quotes which will be sent to you by the suppliers. Then it is on your own choice and leisure, you choose among these, some local solution or a nationwide retailer.
Mercedes-Benz OM 642.990 Used and Reconditioned Engines
Arguably, ours is the best and alluring portal where you would find the solution of your engine problem. Scores of Mercedes-Benz OM 642.990 Engine Used and Reconditioned Engines sellers gather here consistently. We ensure it absolutely that you make a fair deal for the replacement engine. Fortunately, there are scores of best engine suppliers on our network.
Common Problems Exhibited
As reports received by various clients, it is apprised that after certain fixed mileage, or accidental issues, engine gets ailed from various faults. It is best to replace it instead of repairing it which will be a consistent headache for you afterwards.
OM 642.990

Engine Fits These Models
| Series | Model | Year | Fuel | Engine Size | Horse Power | Body Type | KW | |
| --- | --- | --- | --- | --- | --- | --- | --- | --- |
| Viano | Viano | 2003 - continue | Diesel | 2.1 | 204 | MPV | 150 | Get Free Quote |
| Vito | Vito / Mixto Van | 2003 - continue | Diesel | 2.1 | 204 | Van | 150 | Get Free Quote |
| Vito | Vito Minibus | 2003 - continue | Diesel | 2.1 | 204 | Bus | 150 | Get Free Quote |
Other
Mercedes-benz

Parts You Can Find Here