3
Easy

Steps To Finding The Right Engine Solution
1
Enter Reg to Locate
the Right Engines
Enter your car registration number into the search box. Our system will pull up the car details from DVLA and identify the correct Engines . We send your enquiry to our Trusted supplier network for free.
2
Get Price Quotes from
Different Sellers
Within minutes you will receive direct quotes from our Verified Suppliers, repairers, reconditioners and service providers in the Trust network. You will get a range of options to solve your car problem.
3
Get the Best Available
Deal Online
You can compare and contact the supplier directly to get the best deal for your budget. Whether you want a local solution or a nationwide retailer, the choice is yours.
Most Popular
Mazda

Engines
Replacement Mazda

Engine Price Guide
Compare Replacement Mazda Engines for Sale
Engine Trust is a top engine price comparison site which offers free price quotes for remanufactured, reconditioned and used Mazda engines across the UK. We are happy to offer all kinds of Mazda replacement engines with an outstanding value from top engine sellers on our network.
It is easy to find engines at Engine Trust for both the latest and classic Mazda models because we have a huge network of tested engine sellers on our huge database. They stock enormous inventory of reconditioned, used, remanufactured and second hand Mazda engines for sale at cheapest prices online.
History of Mazda as Car Make
The Toyo Cork Kogyo Co., Ltd, was founded in 1920, in Hiroshima Japan. After the World War bombing, the company had to be saved from bankruptcy by Hiroshima Saving Bank and other business leaders in Japan.
The brand was named as Mazda or the god of light, intelligence, and wisdom. The automaker has its headquarters in Fuchu Japan. The automaker started its operations in 1920, but the name Mazda was taken on in 1984.
Mazda has produced several best cars and SUVs since 1979 and the brand remains in close relations with Ford Motor Company, as Ford held its one third share. Since 1979, the design and styling of Mazda models along with sales across the globe were massively influenced by Ford as a business partner.
It was not only Ford who helped Mazda in design and development of Mazda models but Mazda also helped Ford in development of Explorer 1991, which was sold by Mazda as Navajo till 1994.
Ford remains successful in sales of its Explorer in both two door and four-door variants but Mazda's version was sadly, unsuccessful. Explorer became a successful car in the U.S. and North America and literally put a full stop on imports of Mazda B-Series vehicles in the U.S.Following its long-held charm with alternate engine technology. Mazda announced the miller cycle engines in the Millenia luxury saloon in 1995. These models were discontinued in 2002.
Mazda is now working on several models and SkyActiv technology to offer greener and cleaner engines to the world. In 2015, Mazda had hurled a new operation that says "Driving Matters", started with the release of new MX-5.
Quality Engine Manufacturer
Mazda is now in the business of quality engines and passenger cars manufacturing across the globe and it is the pioneer of Miller cycle engines powered cars in the world. Mazda has very low engine fault rates across the globe.
Mazda Refurbished Engines for Sale
If you are searching for a specially selected recon or refurbished engine for your Mazda, don't worry and don't hesitate to enter your Mazda engine details manually or entering the vehicle registration number on this page to compare engine price quotes from a verified supplier.
Mazda Recon Engines Fitting Service
A reconditioned engine for your Mazda car is clicks away when you compare with Engine Trust. Engine sellers on our network can fit replacement engine into your vehicle at negligible fitting costs. If you are currently involved with a garage anywhere, no problem, our sellers can deliver your replacement engine anywhere in the UK at a marginal cost. Moreover, if collection is more suitable for you, the sellers can prepare your engine for collection as well.
Mazda used Engines fitting services
The wide-ranging fitting service offered by our sellers, includes the renewing and repairing of the old Mazda engines and fitting of engines including used, second hand and recon engines into your Mazda vehicle. Our partners have state of the art workshops to get the work done on your car.
Warranty on Used Engines
Warranty on these engines depends on the seller, but when it comes to reconditioned, remanufactured and refurbished engines, most of the sellers offer standard warranty on these engines.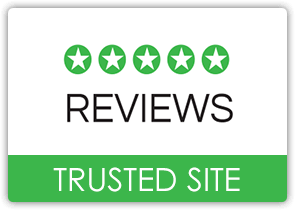 Other
Mazda

Parts You Can Find Here
We
Serve

in Following Major Areas