3
Easy

Steps To Finding The Right Engine Solution
1
Enter Reg to Locate
the Right Engines
Enter your car registration number into the search box. Our system will pull up the car details from DVLA and identify the correct Engines . We send your enquiry to our Trusted supplier network for free.
2
Get Price Quotes from
Different Sellers
Within minutes you will receive direct quotes from our Verified Suppliers, repairers, reconditioners and service providers in the Trust network. You will get a range of options to solve your car problem.
3
Get the Best Available
Deal Online
You can compare and contact the supplier directly to get the best deal for your budget. Whether you want a local solution or a nationwide retailer, the choice is yours.
Most Popular
Iveco

Engines
Replacement Iveco

Engine Price Guide
Iveco Engines

Average Price Quote

Iveco Daily Engines

N/A

Iveco

Iveco Daily Engine

Average rating:

5

4
Replacement Iveco Engines at Cheapest Rates
Engine Trust is the name you can trust to compare engine prices for any Iveco models. Engine Trust is the place where you can find used and reconditioned Iveco engines from trusted suppliers at very competitive prices.
We provide a cost-effective engine price comparison and finding services. Engine Trust gives you a free to use online service which makes it very easy to start comparing prices from various engine dealers as all you need is your vehicle's registration number.
How Can You Compare Engine Prices With Engine Trust?
It's extremely easy to compare engine prices as all you have to do is to enter your registration number. You will then get free no obligation quotes from a list of trusted suppliers, who have you're required in stock.
Engine Trust helps you save a lot of trouble of visiting different scrap yards to find an engine and we do all the work for you. You can decide best what price quote suits you and then get the reconditioned or used Iveco engines for sale from them.
Iveco – a History
Iveco stands for Industrial Vehicle Corporation that is an Italian auto mobiles manufacturing company involved in the manufacturing of busses and trucks along with other industrial vehicles and now days some cars too. Iveco is based in Turin, Italy and is completely controlled and managed by the Fiat Industrial group of Italy.
Iveco is exclusively involved in manufacturing, designing and building of light, medium and heavy large commercial vehicles, commercial and construction site vehicles and buses including intercity and city designs. They also design and build fire fighting trucks and vehicles exclusively for the off-road missions like military and civil defense vehicles.
The brand name of the company as Iveco was initially unveiled in 1975 in result of a grand merger of Italian, French and German brands. The Iveco Corporation has its manufacturing sites in different countries such as China, Russia, Australia, Africa, Argentina, Brazil and in some European countries with almost 5000 sales points in more than 160 countries of the world. Iveco Corporation is enjoying an output of 1.5 million commercial vehicles around the world.
Iveco Daily
The Iveco Daily is a large light commercial vehicle produced by Iveco since 1978. It is in its sixth generation right now. The Iveco Daily beats other panel vans for load carrying.
Why Buy Used Iveco Engines Using Engine Trust?
Engine Trust is the house of trust as we only accept dealers on our network after stringent checks. You can save a lot of money by looking at different suppliers in a completely hassle free service using our premier engine price comparison website. Get instant quotes on reconditioned Iveco engines for sale online.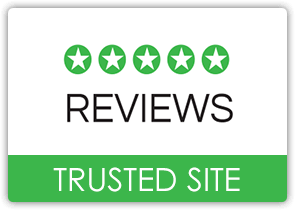 Replacement Iveco Engine Types
Other
Iveco

Parts You Can Find Here