3
Easy

Steps To Finding The Right Engine Solution
1
Enter Reg to Locate
the Right Engines
Enter your car registration number into the search box. Our system will pull up the car details from DVLA and identify the correct Engines . We send your enquiry to our Trusted supplier network for free.
2
Get Price Quotes from
Different Sellers
Within minutes you will receive direct quotes from our Verified Suppliers, repairers, reconditioners and service providers in the Trust network. You will get a range of options to solve your car problem.
3
Get the Best Available
Deal Online
You can compare and contact the supplier directly to get the best deal for your budget. Whether you want a local solution or a nationwide retailer, the choice is yours.
Most Popular
Honda

Engines
Replacement Honda

Engine Price Guide
Honda Reconditioned & Used Engines for sale
Engine Trust is a premium engine price comparison site which offers 100 % free remanufactured engine price comparison services across the UK. We are happy to state that all our suppliers can source all kinds of Honda replacement engines. We have a large network of verified recon and second hand engine sellers connected to our website that have a massive inventory of reconditioned, used, remanufactured and second hand engines for sale at very competitive prices.
History of Honda Engines
Honda is a Japanese automaker and not solely involved in car manufacturing. They are doing multiple business ventures across the globe. Initially, they were known as the automobile manufacturers and producers of cars and motorcycles when it was instigated in 1906.
Honda, when released the first ever dedicated luxury brand in the world, named as Acura. It is not only the passenger cars and motorcycles but Honda also builds marine engines, garden machinery, power generators and the watercrafts since ages. Honda started working on artificial intelligence around four decades ago and released their first robot in 2000 known as ASIMO introduced at Expo 2005.
When it comes to car manufacturing, Honda has a largest model line-up after Toyota. The line-up consists of the majority of luxury cars including Accord, Civic, Fit, Insight, CR-V, CR-Z and many others worldwide.
Largest Engine Manufacturer
Honda is a mass-manufacturer of quality engines – in terms of volume – across the globe and it is the master of internal combustion engines manufacturing in the world. Honda has minimum fault rate in its engines across the globe.
Honda Recon Engines Fitting Service
A newly reconditioned engine for your Honda is just few licks away when you compare engine prices with us. Engine sellers at Engine Trust can fit the replacement engine into your vehicle at minimal fitting costs. If you are already engaged with a garage somewhere, no problem, our sellers can deliver your replacement engine anywhere in the UK at very low cost.
Honda used Engines fitting services
The inclusive service which our engine sellers and partners offer, includes the renovatingand overhauling of the old engines and fitting of all kind of engines including used, second hand and repaired engine into your Honda vehicle.
Modern Workshops
Our partners have state of the art and modern workshops to get the work done on your car. After fitting of any engines either they are new, used, second hand, recon, reman, refurbished or reconditioned, they check the engine performance through various tests for free. They make sure that every car passes out of their workshop, run long times and delivers the maximum, for that it was designed for the first time.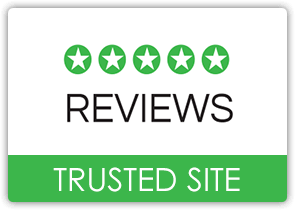 Replacement Honda Engine Types
Other
Honda

Parts You Can Find Here