3
Easy

Steps To Finding The Right Engine Solution
1
Enter Reg to Locate
the Right Engines
Enter your car registration number into the search box. Our system will pull up the car details from DVLA and identify the correct Engines . We send your enquiry to our Trusted supplier network for free.
2
Get Price Quotes from
Different Sellers
Within minutes you will receive direct quotes from our Verified Suppliers, repairers, reconditioners and service providers in the Trust network. You will get a range of options to solve your car problem.
3
Get the Best Available
Deal Online
You can compare and contact the supplier directly to get the best deal for your budget. Whether you want a local solution or a nationwide retailer, the choice is yours.
Most Popular
Fiat

Engines
Replacement Fiat

Engine Price Guide
Buy Replacement Engine for Your Fiat
If you have been looking for a replacement Fiat engine and you haven't had any luck, don't worry Engine Trust is the name you can trust to get the best engine price quotes for any Fiat models.
At Engine Trust you can find used and reconditioned engines from trusted suppliers at extremely competitive prices. We provide exceptional engine price comparison services in the UK. Our free to use online service are very easy to use so start comparing prices from different verified engine suppliers as all you need is your vehicle's registration number.
Cheap Fiat Engine Prices at Engine Trust
Simply enter your registration number and we will send you no obligation quotes from trusted and verified suppliers, with your engine in stock. Engine Trust saves you the trouble and time of visiting different scrap yards to find an engine. Let us do all the work for you. Once you get the prices you can choose the cheapest supplier that suits you best.
FIAT History
Turin is home of an Italian Automobile manufacturer known as Fiat S.p.A. In 1899, a group of investors, including Giovanni Agnelli, founded Fiat. Fiat has its roots in the nineteenth century when it was also involved in locomotive manufacturing and carriages, military vehicles and farm tractors and exclusively aircrafts. Fiat was the fourth largest auto maker of Europe and eleventh largest in the world in 2011 in terms of manufacturing.
Fiat has acquired several companies including Lancia in 1968, shares of Ferrari in 1969; however it took control of Alpha Romeo from Italian government in 1986. Fiat also purchased Maserati in 1993 and the majority of shares in Chrysler in year 2011. Fiat has its cars serving not only inside the Italy but over the globe; its production lines are working in Argentina, Poland and it has the largest production site in Brazil where Fiat is a market leader.
Fiat is not behind anyone in other joint ventures and alliances with numerous companies however the main ones are located in Italy, Serbia, France, Turkey, India and China. In September 2010, shareholders approved an arrangement to split Fiat's capital goods businesses from the group. Agricultural and construction equipment manufacturer CNH Global NV, truck maker Iveco, and the industrial and marine division of Fiat Powertrain Technologies were spun off into a new group on 1st January 2011. The parent company, Fiat Industrial S.p.A., was listed on the Milan stock exchange on 3 January 2011.
Fiat Doblo
The Fiat Doblò is a panel van and leisure activity vehicle produced by Italian automaker Fiat since 2000. It was first revealed at the Paris Motor Show in 2000.
Fiat Ducato
The Fiat Ducato is a light commercial vehicle developed by a joint venture between Fiat and PSA and has been in production since 1981. It was also sold as the Citroen C25, Peugeot J5, Alfa Romeo AR6, Talbot Express, Citroën Jumper, Peugeot Boxer and as the Ram ProMaster.
Fiat Scudo
The Fiat Scudo is a versatile light van. It was launched in 2007 and then improved in 2011 when it was facelifted. It's still a sound choice.
Fiat Ulysse
Fiat Ulysse is a spacious and practical MPV, developed in conjunction with Peugeot and Citroën. It's roomy, very well-equipped and has the best interior of the Citroën/Peugeot/Fiat tie-up. Ulysse makes good use of interior space and is very competitively priced.
Why Compare With Engine Trust?
Engine Trust has a huge network of trusted and carefully selected suppliers by which you can save money by comparing different suppliers. Engine Trust premier engine price comparison website which gives completely hassle free service. You can get quotes instantly using our free and easy to use online comparison procedure. All our suppliers provide quality FIAT replacement engines.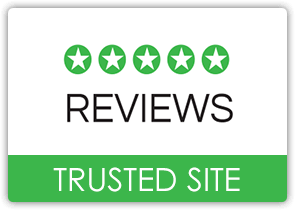 Other
Fiat

Parts You Can Find Here