3
Easy

Steps To Finding The Right Engine Solution
1
Enter Reg to Locate
the Right Engines
Enter your car registration number into the search box. Our system will pull up the car details from DVLA and identify the correct Engines . We send your enquiry to our Trusted supplier network for free.
2
Get Price Quotes from
Different Sellers
Within minutes you will receive direct quotes from our Verified Suppliers, repairers, reconditioners and service providers in the Trust network. You will get a range of options to solve your car problem.
3
Get the Best Available
Deal Online
You can compare and contact the supplier directly to get the best deal for your budget. Whether you want a local solution or a nationwide retailer, the choice is yours.
BMW 3 Series 320i

Engine Prices
| Engine Code | Fuel | Engine Size | Years | Average Price Quote |
| --- | --- | --- | --- | --- |
| N46 B20 C | Petrol | 2.0 litre | 1998 - 2016 | - |
| N46 B20 | Petrol | 2.0 litre | 1998 - 2016 | £ 905 |
| N46 B20 B | Petrol | 2.0 litre | 1998 - 2016 | £ 905 |
| N46 B20 A | Petrol | 2.0 litre | 1998 - 2016 | £ 1,126 |
| M54 B22 (226S1) | Petrol | 2.2 litre | 1998 - 2016 | £ 1,395 |
| N43 B20 A | Petrol | 2.0 litre | 1998 - 2016 | £ 1,452 |
| N46N B20 B | Petrol | 2.0 litre | 1998 - 2016 | £ 1,652 |
| N13 B16 A | Petrol | 1.6 litre | 1998 - 2016 | £ 2,550 |
| N20 B20 B | Petrol | 2.0 litre | 1998 - 2016 | £ 3,153 |
| N20 B20 A | Petrol | 2.0 litre | 1998 - 2016 | £ 3,582 |
Cheapest Reconditioned, Remanufactured and Used BMW 320i engines
Engine Trust is UK's top ranked site where you can find the best engines at reasonable prices online. All you have to do is to compare prices for your BMW 320i engine and the quotes are sent to you and it is 100% free. Our suppliers then help you find the perfect engine for your BMW 320i at excitingly low prices. We select our suppliers carefully before including them into our database. So, compare prices for your 320i for Reconditioned, Remanufactured and low mileage used engines and get the cheapest engine.
Background of BMW 320i
BMW 320i is from BMW 3 Series. The BMW 3 Series is a competent product by the German automaker company, BMW. BMW has been working on this project since 1975. It is an entry level luxury car. It is a smart successor to the BMW 2 Series. It is consisted of six generations i.e. 1st Generation E21 (1975-1983), 2nd Generation E30 (1982-1991), 3rd Generation E36 (1992-2000), 4th Generation E46 (1998-2006), 5th Generation E90/E91/E92/E93 (2005-2013) and 6th Generation F30/F31 (2011-present).
Common Problems with the engine of BMW 320i
The BMW 320i is a tremendous car with powerful engine but unfortunately, certain problems in the engine of this vehicle occur. These problems include: faulty fuel injection system, EGR valve faults, defective brake light, out of order power steering systems, airbags issues, noisy engine, problematic variable valve timing system, electrical problems and few more issues.
Replacement cost for BMW 320i engine
Engine Trust is the best online site for comparing prices for cheapest but efficient engines. The replacement costs, warranty and other services and everything you need is then provided by our trustworthy suppliers. Commonly, the average replacement cost for the BMW 320i engine is £2,300 but confirm it from our suppliers when you compare prices.
Types of BMW 320i Replacement Engines
If you are observing any problem in the engine of your vehicle then go for a simple economical solution of replacing your engine rather replacing your vehicle, which is indeed an expensive solution. Basically, used, rebuilt and reconditioned engines are included in the category of replacement engines. Just visit Engine Trust and compare the prices of BMW 320i engines which are available so that you can get the best one with cheapest rate and maximum efficiency.
BMW 320i Engine Trust Warranty
Warranty is the important factor when you buy anything, so warranty is given against each engine our sellers supply or fit. The length of warranty relies on the type of engine you buy i.e. Remanufactured, Reconditioned or Used engine. As Remanufactured engine is more costly, so more period of warranty is given for BMW 320i Remanufactured engine. Generally, the warranty given for BMW 320i engine is six to nine months but for complete information, compare prices for your 320i.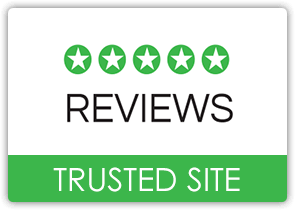 Other
BMW 3 Series 320i

Parts You Can Find Here
We
Serve

in Following Major Areas