3
Easy

Steps To Finding The Right Engine Solution
1
Enter Reg to Locate
the Right Engines
Enter your car registration number into the search box. Our system will pull up the car details from DVLA and identify the correct Engines . We send your enquiry to our Trusted supplier network for free.
2
Get Price Quotes from
Different Sellers
Within minutes you will receive direct quotes from our Verified Suppliers, repairers, reconditioners and service providers in the Trust network. You will get a range of options to solve your car problem.
3
Get the Best Available
Deal Online
You can compare and contact the supplier directly to get the best deal for your budget. Whether you want a local solution or a nationwide retailer, the choice is yours.
BMW 1 Series 118d

Engine Prices
| Engine Code | Fuel | Engine Size | Years | Average Price Quote |
| --- | --- | --- | --- | --- |
| M47 D20 (204D4) | Diesel | 2.0 litre | 2003 - 2016 | £ 1,198 |
| N47 D20 C | Diesel | 2.0 litre | 2003 - 2016 | £ 1,226 |
| N47 D20 A | Diesel | 2.0 litre | 2003 - 2016 | £ 1,264 |
| B47 D20 A | Diesel | 2.0 litre | 2003 - 2016 | £ 2,297 |
Engine Trust is the leading comparison website for used, reconditioned and replacement BMW 118D engines for sale online. Comparing and buying a used engine from us can save you a lot of money when compared to getting a brand new engine. All the suppliers in our network are carefully vetted and tested before being taken on board. This ensures maximum trust and maximum savings for you, the customer. You can compare with us with full confidence knowing that you are getting the cheapest deal on BMW 118d engines for sale online.
About 118d Engines
The BMW 118d is the best car in the class to drive as it gives strong performance and good handling. Eager drivers will not be disappointed with the BMW 1 Series. It provides more entertainment than any car in its class thanks to an active rear-wheel drive layout, comfortable ride and powerful engines.
BMW 118D Engine Types
BMW 118d 2.0 Hatchback Engine
BMW 118d 2.0 Coupe Engine
BMW 118d 2.0 Convertible Engine
BMW 118D Engine Codes
BMW N47D20A Engine
BMW N47D20C Engine
BMW 118D Engine Problems
Most common problems with BMW 118d engine are:
Start/Stop not working
Firstly the engine has to be warm until the start/stop will kick in, so don't expect it to work 2mins up the road. If you've been driving for a fair bit of time, this could be an indication that your battery isn't holding enough charge to power the start/stop. If your car only does short trips or rarely used, it's recommended to take it on a long run to fully charge the battery. If the car is regularly used on long trips, it's recommended to get the battery tested as it could be on its way out.
Coil Pack Failure
Coil pack failure is pretty common on the petrol engined versions of the 1-Series. If your engine is running rough or you feel sudden rise and fall of the engine temperature, coil pack failure will be the cause. You may also smell petrol in the cabin with this fault. You will have to change the coil pack to sort out this problem.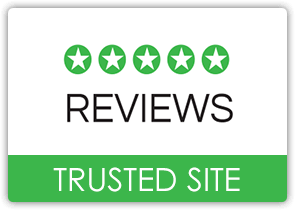 Other
BMW 1 Series 118d

Parts You Can Find Here
We
Serve

in Following Major Areas